Listen Up, Nerds: The Week of 9/8/23
Ok so I'm basically settled in my new space after a week of building furniture and unpacking. I pretty much know how the Amish live now, minus the puppy mills. My cat has been a major doofus and spends a lot of time trying to get up into a small space he's found above my cabinets behind the wood paneling on the cabinets. He's effectively trying to hide in a crawlspace but he comes out covered in dust and it's gross. So I've put my Vitamix in that area so it blocks the space off. It's effectively a $200 traffic cone to stop a very persistent little panther. Otherwise, Denver feels exactly how I left it, but quieter. Well, not as quiet as it was during quarantine, but you get the picture. Downtown Denver was never the most popping area in the world, but it's empty during the week right now. The McDonald's on the 16th St Mall closed, and that McDonald's was maybe the wildest and most popular McDonald's I've seen in my life. Maybe it's because I'm coming from living in New York, but the quiet streets and clear skies are a bit of a culture shock. I'll get used to it, again.

How To With John Wilson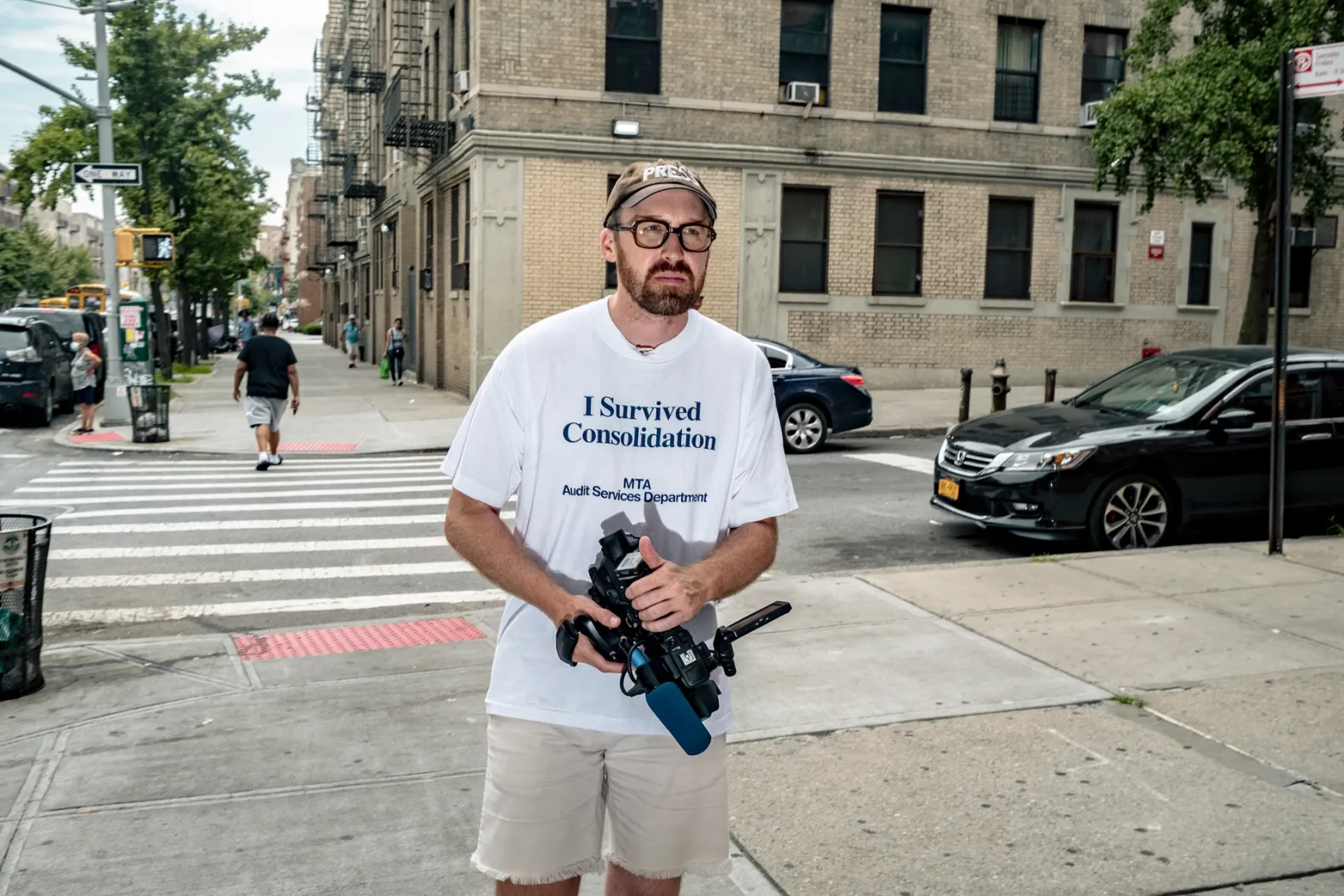 How To With John Wilson was perhaps the best show of the COVID era. It was also the best representation of what it's like to live in New York City. No other media has captured the true wonder and befuddlement that comes with living on top of 8.5 million other people. Sometimes it's hard to not feel like an outsider in a city like New York, where everyone is going about their business and doesn't care to get bothered with minutiae like scaffolding or public toilets. When you stop and look at the situation, you see how absurd it is, and if you ask enough questions, you find that the answers are as strange as you might expect. Season 3 was the kindest season, by far. The episode featuring the vacuum collectors captures the sweetest moments of community in the internet age. Episode 3, How To Work Out, might be my favorite How To episode of them all. My old Blink Fitness is featured in it! That's not why it's my favorite, but it was a fun thing to point at the screen about. The final episode is the most How To With John Wilson that the show ever got. It's strange, it's goofy, it's somehow a damning piece of investigative journalism, but it comes back around to loving thy neighbor in the same way that every other episode does. Thanks, New York.

Public Opinion and Rex Tycoon - "Bug"
A new collaborative single from two unsung heavy hitters in the "male girlies" canon, "Bug" is a little more restrained than either band's usual fare, but a catchy track nonetheless. It reminds me of a Hard Girls song more than anything else, but it's still a unique track from two bands who I never guessed would collaborate. Very chill, hoping to get some more from both bands soon!

Full EP of the most exciting new band I've heard this year. There's something about Forever's music that captures feelings I've been unable to explain. The blazing-fast breakbeats and groggy vocals with ringing guitars make the whole record sound like a sound collage in the best, most fluid way. I can see it being challenging to someone who isn't very plugged into the current wave of real shoegaze (i.e. not pedalboard pop-punk) but there's something new I notice on every single listen. Is that feedback? Is that a scream? Is it tires squealing? 3 Series is very much the high-octane shoegaze release of the year that you never expected.

DJ Drobitussin - The Country Screw/Screw Country compilations

If you're not familiar with the stylings of youtube's most prolific chop/screw remixer, I understand. Drobitussin has been a staple of my life for going on a decade now. If you've ever searched for a song with "chopped and screwed" as a joke on youtube, you've likely run across his work. He's damn near screwed every popular song worth remixing in the past 30 years. Screw is a real genre of nuance. It's easy to throw a song into Garageband and slow it by 30% but to truly reach the level of "chopped not slopped," as Chopstar DJs might say, there's a level of control the DJ must exercise to not turn it into a joke. Where Drobitussin shines is his expertise at remixing country, specifically the most lonesome of pop-country music. Where most cowboys might drop a few tears in their beers, Drobitussin's lean'd out remixes make it hard to figure out where the puddle of tears stops and the pint begins. Dro's remix of Brooks And Dunn's "Neon Moon" is my favorite of all, but the remixes of "Drinkin' Problem" by Midland and "Need You Now" by Lady A (who i just found out changed their name lmao) are modern classics. Most of his music has been removed from streaming services, but his youtube page contains almost everything. Thank you, Drobitussin.