Listen Up, Nerds 29: The Week of 5/5/2023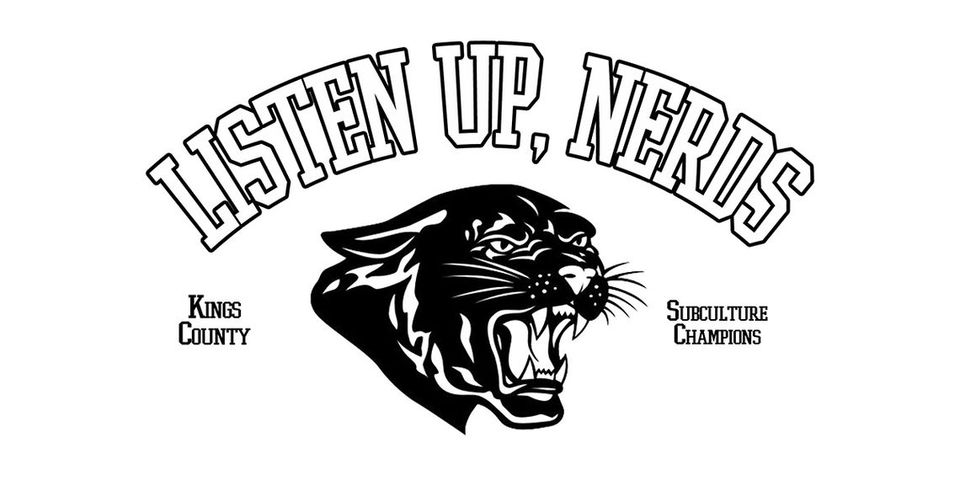 Is summer truly around the corner? It's been gross and grey in New York and it's feeling like spring in the worst ways. I still have to wear a hoodie or some sort of jacket when I leave the house and I'm ready to wear shorts, or at the very least, not a jacket. At any rate, I'm in need of more sunshine. Aren't we all? Let's hop into this week's music.
Classic Traffic - You Want It? We Got It!
The homie Dogmeat (perhaps you've bought a t-shirt from him) and his band have released another banger. Their second full length album in as many years, Classic Traffic threads the needle between bar band and big room indie rock, sliding into a spot that leans Lemonheads but somehow softer and more sensual. You cannot trust Evan Dando but you can trust Classic Traffic. Power pop can be such a grating genre when it leans into its punk roots but this subverts that by making the vocals coo and has the guitars go crazy lower in the mix. It doesn't hurt that it's mixed in such a pretty way. It sounds like it had an Island Records budget designed for morning show radio in a coastal California town where breezes cut through your car's windows in the morning and make you happy that you left the heater on. '90s nostalgia aside, it's perfect for upcoming summer days, laying in the park or picnicking with friends. B+

billy woods & Kenny Segal - Maps
Is billy woods a rapper or comedian or low-level drug runner or kingpin or secret agent? We're no closer to knowing the answer on Maps, but we get glimpses of real life on this record. woods and Segal's previous collaboration, Hiding Places, rode through decrepit, bombed-out soundscapes reminiscent of Fox News coverage of The War on Terror and El-P's work on I'll Sleep When You're Dead. It was based in reality, but presented it as more harsh and cruel than it is. Maps, on the other hand, presents life as a mundane series of ups and downs and surcharges and surveilance states. For the first part of the record, Maps sounds like James Bond landing in Marakesh. Segal's production on this record is less guitar-focused than the work on the last, but we get woozy horns that lean over the beat like a security camera on a train platform or a cop in the corner at the turnstile, always looming over to make you feel uneasy. woods raps in sepia tone over Segal's jazz samples and paints such vivid pictures for a guy whose lips are zipped, rapping from a dark corner on a true crime tv show, face obscured by shadows. He's doing his typical Bond-hits-the-bong bars for seven straight tracks that could land on the soundtrack for Sicario (2015) if it were also a stoner comedy. At the midpoint, "Year Zero," the bottom falls out and everything is in full color. Danny Brown appears with the best verse he's had since XXX as the centerpiece of the record. It's not the zenith of the record but it's hard to not run it back a couple of times upon first listen. Speaking of features, I know Aesop Rock got a bad rap from rap fans for being wordy and running ragged around verses for eons but sounds clear as day next to woods. woods' lyrics still need a codetalker to crack but Segal's production has guided the structure toward a much easier listen than other efforts. Maps will likely stay at the top of my rap rankings for the rest of the year, but as always, I'd love to be surprised if it doesn't. A+

Mil-Spec - The Days Don't End
There is no finer hardcore band, in my opinion, than Mil-Spec. The Canadian quintet has been hard at work on a new album, it seems, and "The Days Don't End" is our first peek at that. Mil-Spec sounds like the future even if they've been around for nearly a decade. The band's Husker Dü-meets-Embrace sound is in full effect but there's something that I can't put my finger on here that makes them sound so quintessentially Canadian. Looking forward to their new record whenever it drops!
Listening this week
Kara Jackson - Why Does The Earth Give Us People To Love?
Salvia Palth - melanchole (remaster)
Mark McGuire - A Pocket Full Of Rain
As always, thanks for reading and I'll catch you next week.